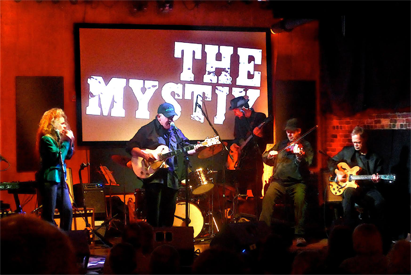 Last Saturday's show at Birdseye Lounge turned out to be a very special night and the band is looking forward to returning to Birdseye in the near future.
Danielle Miraglia brought the house down with her opening act!  The Mystix played to a full house in a great room for what was an especially fun show. They even debuted some new tunes!
But don't worry if you missed out. The Mystix will feature these new tunes in their upcoming shows on the Spring Tour:
The Firehouse Center for the Arts – Sold Out!
One Longfellow Square – Tickets Available Now!
Amazing Things Arts Center – Tickets Available Now!
Blue Ocean Music Hall – Tickets Available Now!