Swedish Review!
"Anyone looking for answers to what the term americana stands for need look no further."
Read More

The Mystix: Live
Rhythm and Roots
Dutch Review!
"This album perfectly demonstrates what you can expect at a concert by 'The Mystix' – primarily great Americana with an occasional undertone of country blues…"
Read More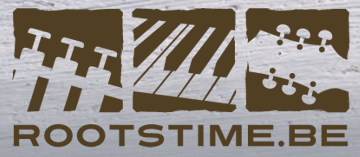 The Mystix: Live
Rhythm and Roots
Belgian Review!
"Joe Lilly and his Mystix are a well-oiled roots machine, continuing to search for the forgotten songs in American music history. Their first live album, "Rhythm & Roots", proves that they are succeeding."
Read More
moors magazine (translation from Dutch)

The Mystix: Live
Rhythm and Roots
Dutch Review!
"…Beautiful. You will immediately want to listen to all of their studio albums and book them for a tour of the Netherlands. A great album."
Read More
The Mystix: Mighty Tone
Mystix Eyes Records
— Blues Journal
"…This is without exaggeration an exceptionally good album…"
Read More
THE MYSTIX
Mystix Eyes Records
Mighty Tone
12 tracks
— Steve Morse
"…It adds up to a connoisseur's delight. You can play it over and over. Just don't expect to be satiated any time soon. It's that good."
Read More
THE MYSTIX
Mystix Eyes Records
Mighty Tone
12 tracks
— Joe Coughlin – The Noise
"…It's a nice balance of covers and originals, delivered at just the right temperance, never shy but never overbearing, between which being where so many roots acts fall into the cracks: trying too hard not to try too hard. This one has all the confidence and none of the false bravado, one of those extremely rare jobs that sounds like it's been here all along. It's a beaut." (Joe Coughlin)
Read More

Fans of roots rock are into the Mystix
—Christopher Blagg – The Boston Herald (June 19, 2009)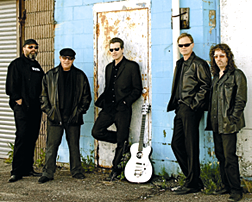 Some of the best musicians in rock 'n' roll never see the light of day.
They toil away in obscurity as studio session players or as underappreciated touring sidemen. But the time has come for a few of Boston's best roots players to get out of the shadows and into the spotlight.
Meet the Mystix, who get Somerville Mayor Joseph A. Curtatone's weeklong Joe's Jazz & Blues Fest rolling Saturday with a free show at Powderhouse Park.
The quintet, founded by singer Jo Lily, wants to be known as a real band, not just a group of hired guns. Though Lily handpicked his favorite sidemen and session players, all five members have a say in the direction of the sound.
Read More

Mystix reach deep for groove, grace of electric roots
—Rick Massimo – The Providence Journal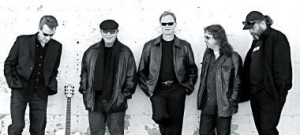 American roots outfit The Mystix play Chan's in Woonsocket Saturday night.
The Mystix have been together for three years, but the members have been getting around for the past few decades at least…
…And they do it with the relaxed, no-nonsense groove and grace of seasoned pros who know their way around the music; you can hear it in the authoritative swamp-pop groove of "Good Deal Lucille," the sweet slide guitar on the original "Roll of the Dice," the minor-key foreboding of "Gamblin' Man" and more.
Read More

The "X" Factor
The roots pedigree of Boston's Mystix
—Ted Drozdowski – The Boston Phoenix
The Mystix want you to know they're not fortune tellers. If you Googled their band a year ago, that wasn't so obvious. "You'd have to wade through 15 pages of Nostradamus before you got to us," says singer Jo Lily.