The Mystix Unplugged This Saturday at Chianti's Jazz Lounge!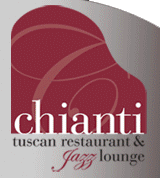 The Mystix Unplugged will play at Chianti's this Saturday, July 7 at 9:00 PM.
Don't miss this opportunity to catch the new Mystix Unplugged sound at a small, intimate venue with amazing accoustics and no cover charge! Get there early! Seats go fast at the Jazz Room.