The Mystix 5th Album: "Midnight in Mississippi"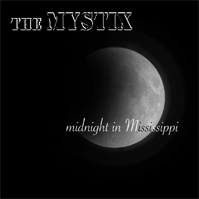 This intimate collection of songs features an exciting, organic approach to Country/Blues. The Mystix fifth album enjoyed critical acclaim, significant attention and regular rotation on WUMB and other eclectic stations and radio programs across the country and around the world.
Midight in Mississippi showcases the talents of these veteran artists:
Jo Lily: Vocals and guitars
Bobby Keyes: Guitars
Kevin Barry: Lap Steel, Dobro
Tom West: Keyboards
Matt Leavenworth: Fiddle
Dennis McDermott: Drums/Percussion
Jesse Williams: Bass guitar
Annie Raines: Harmonica
and is available on iTunes, CDBaby, Amazon, and Dyno Records.
Feature Tracks:
Midnight in Mississippi